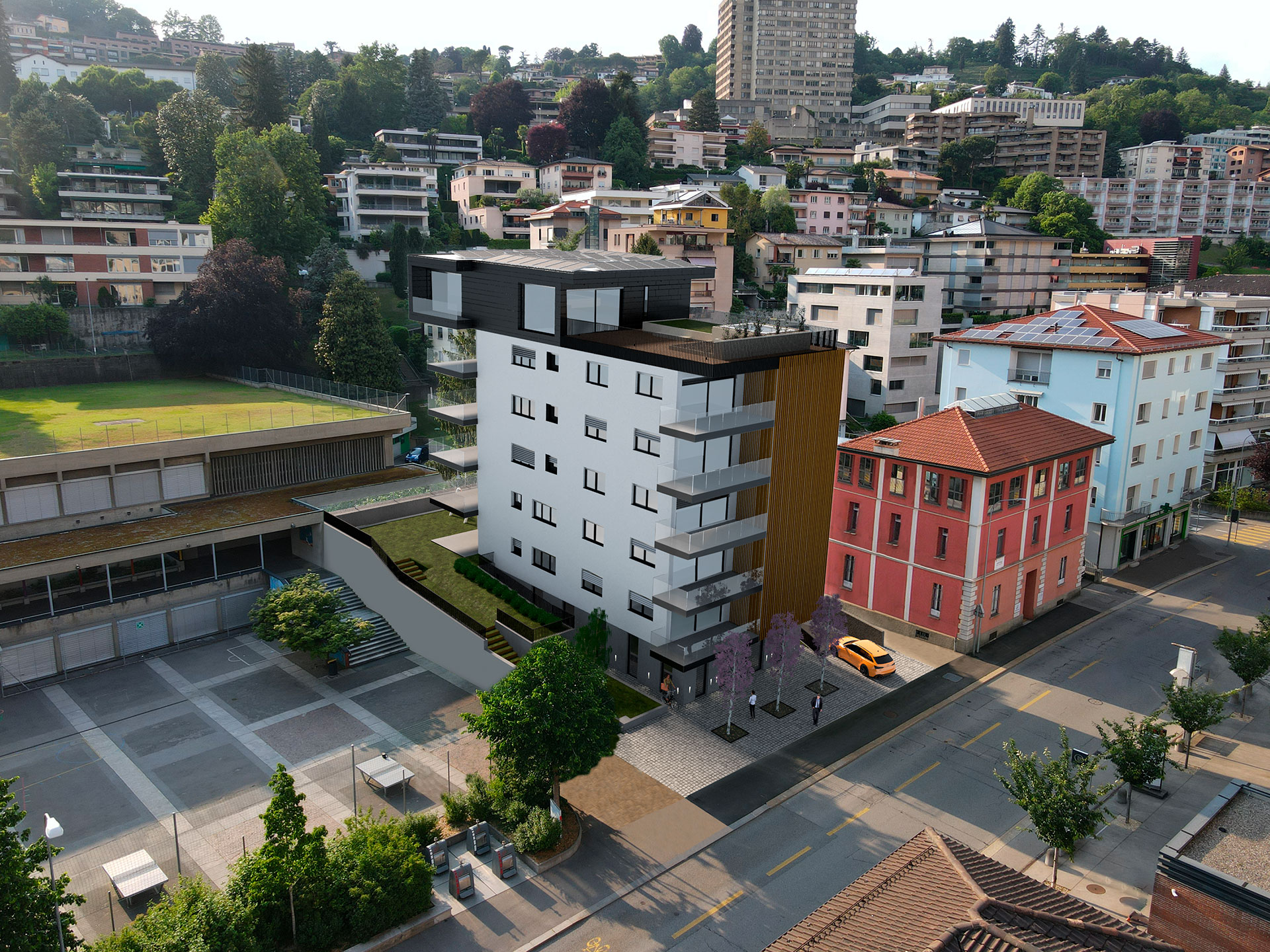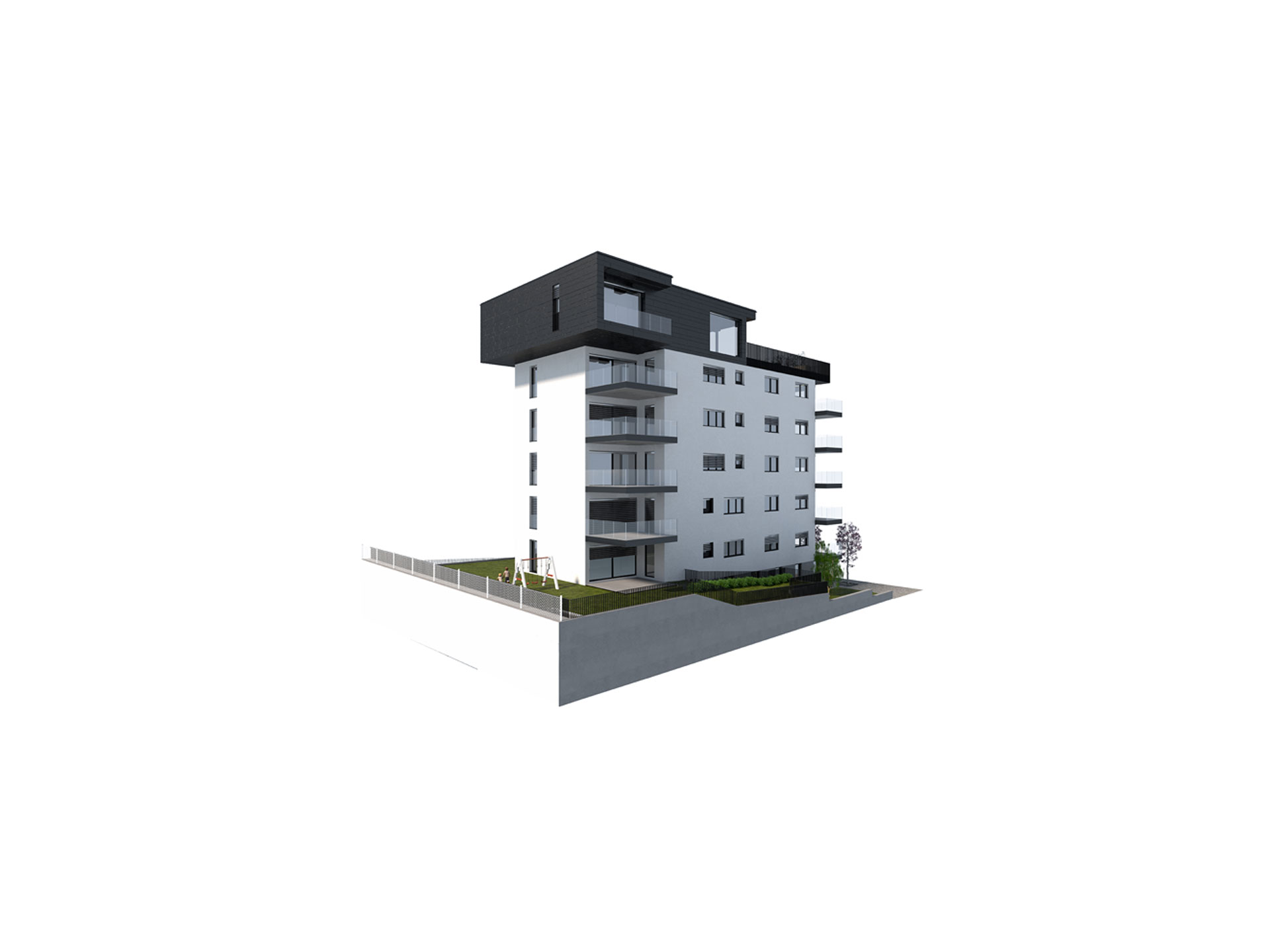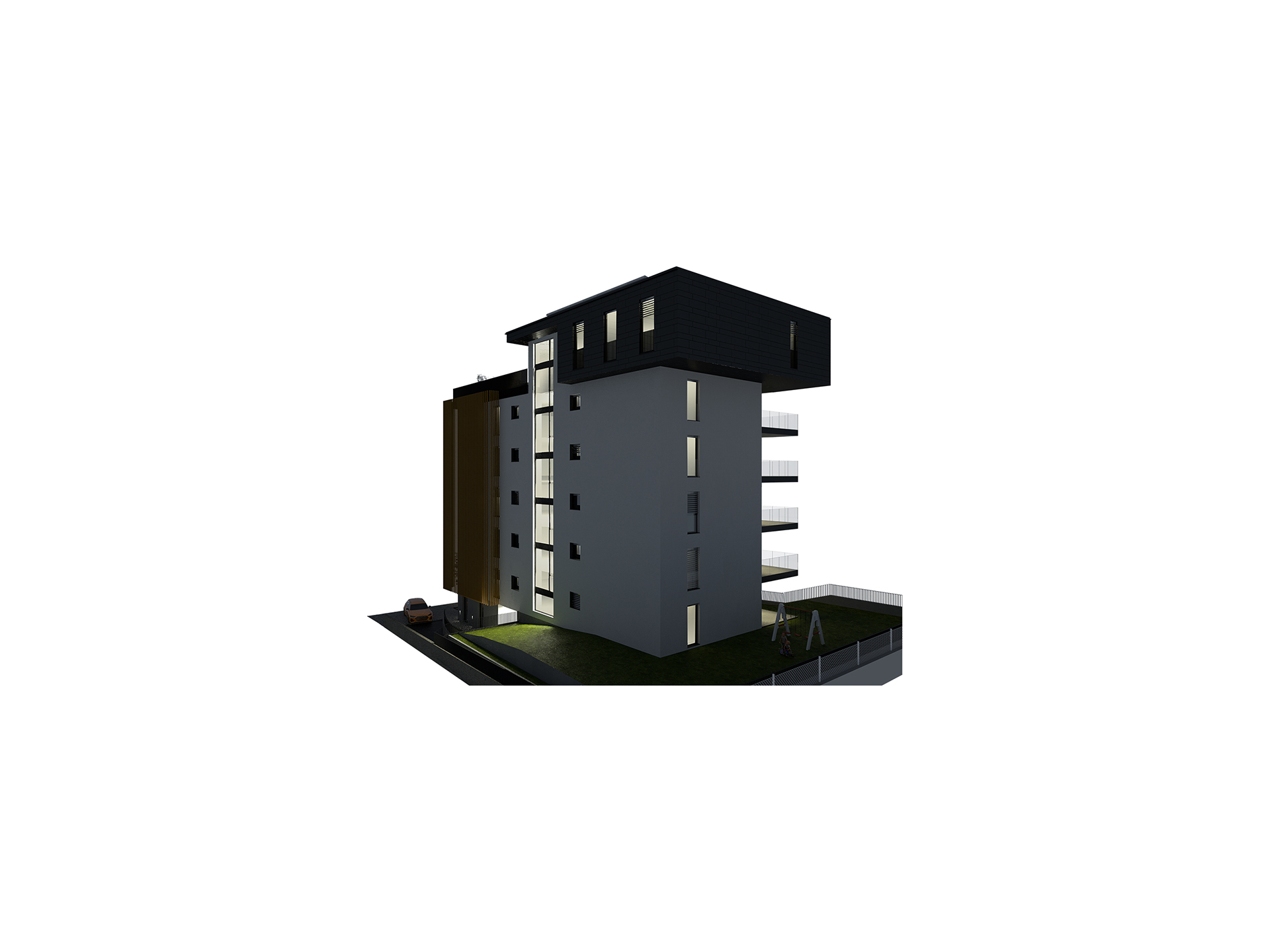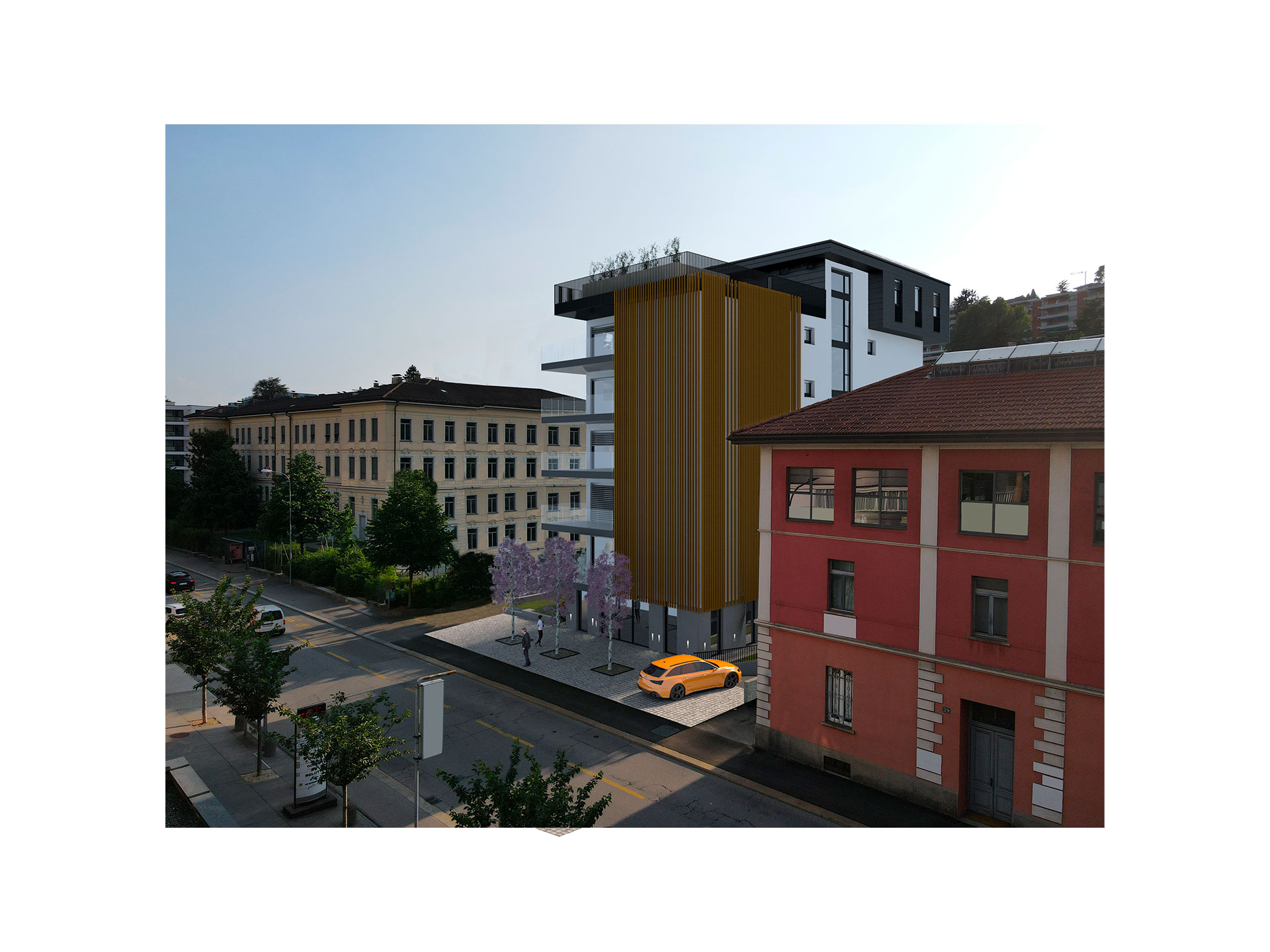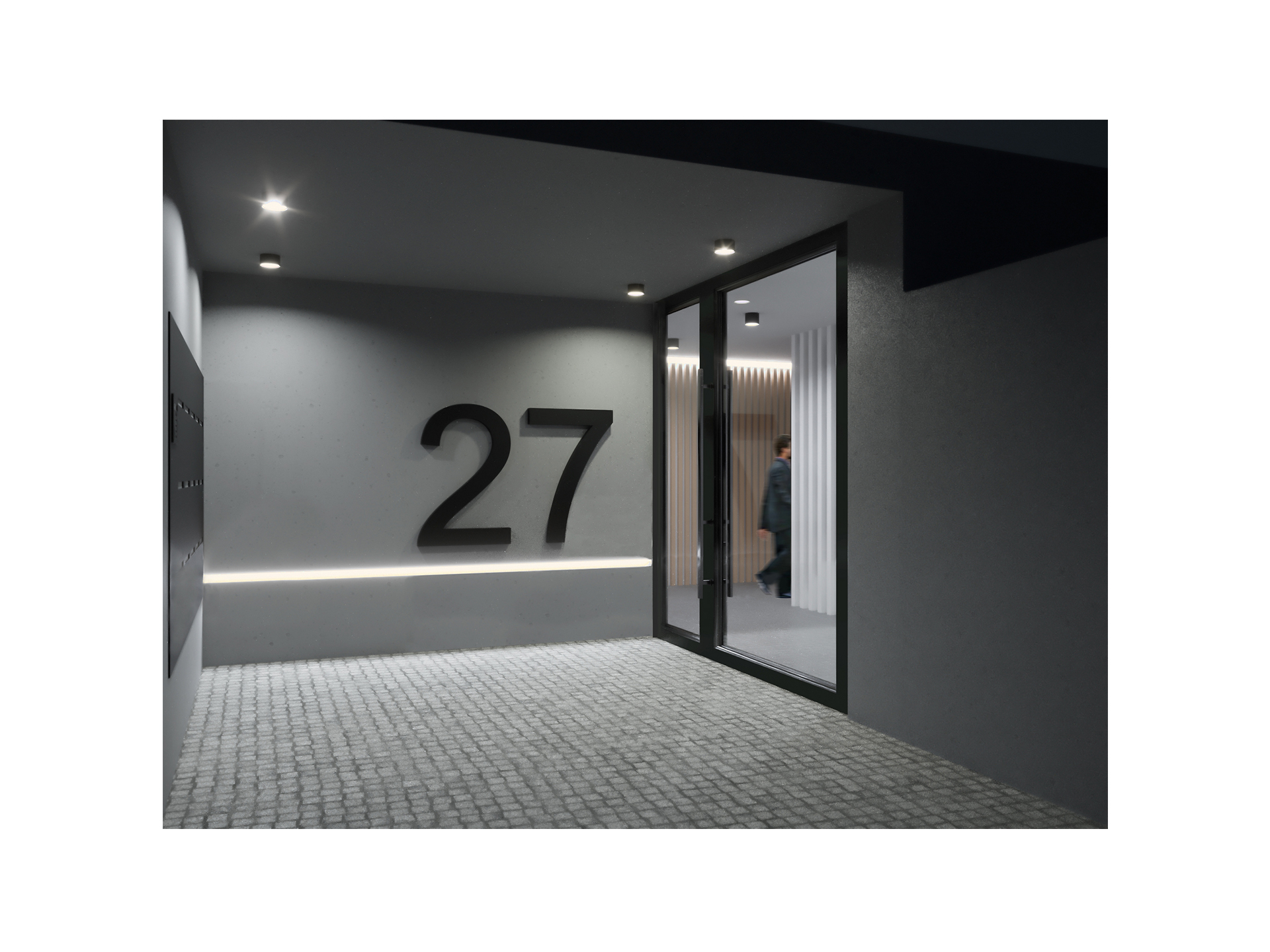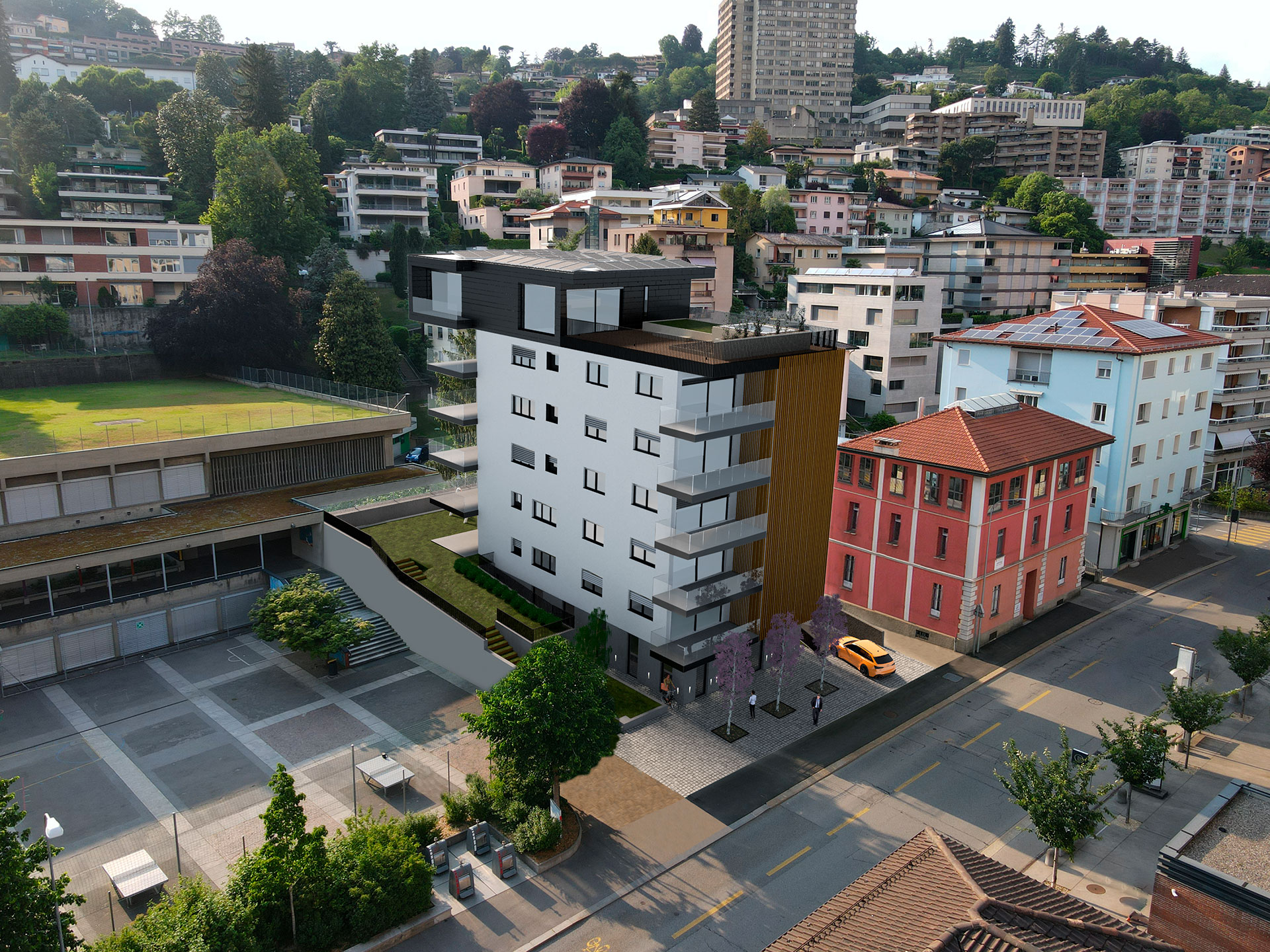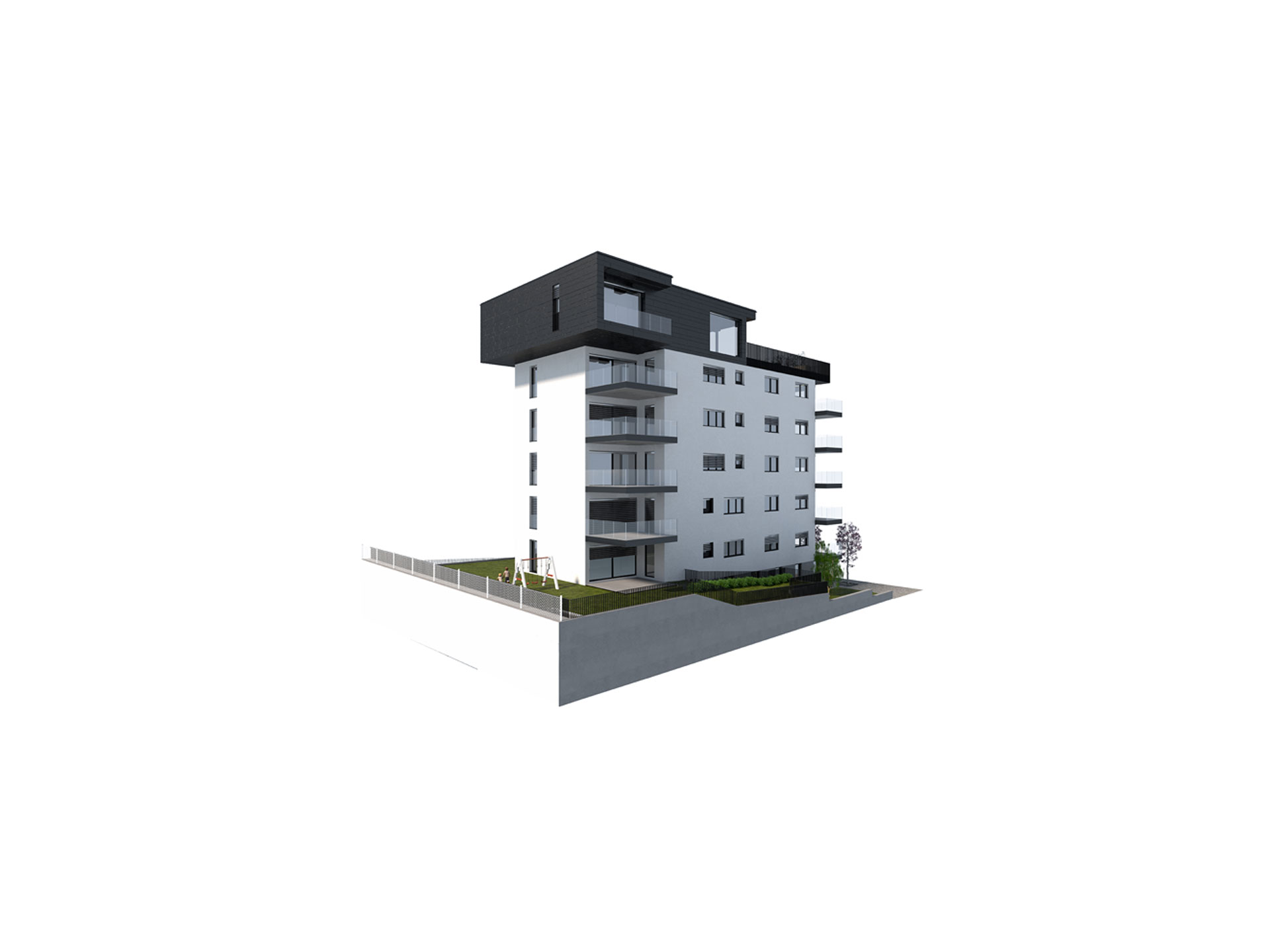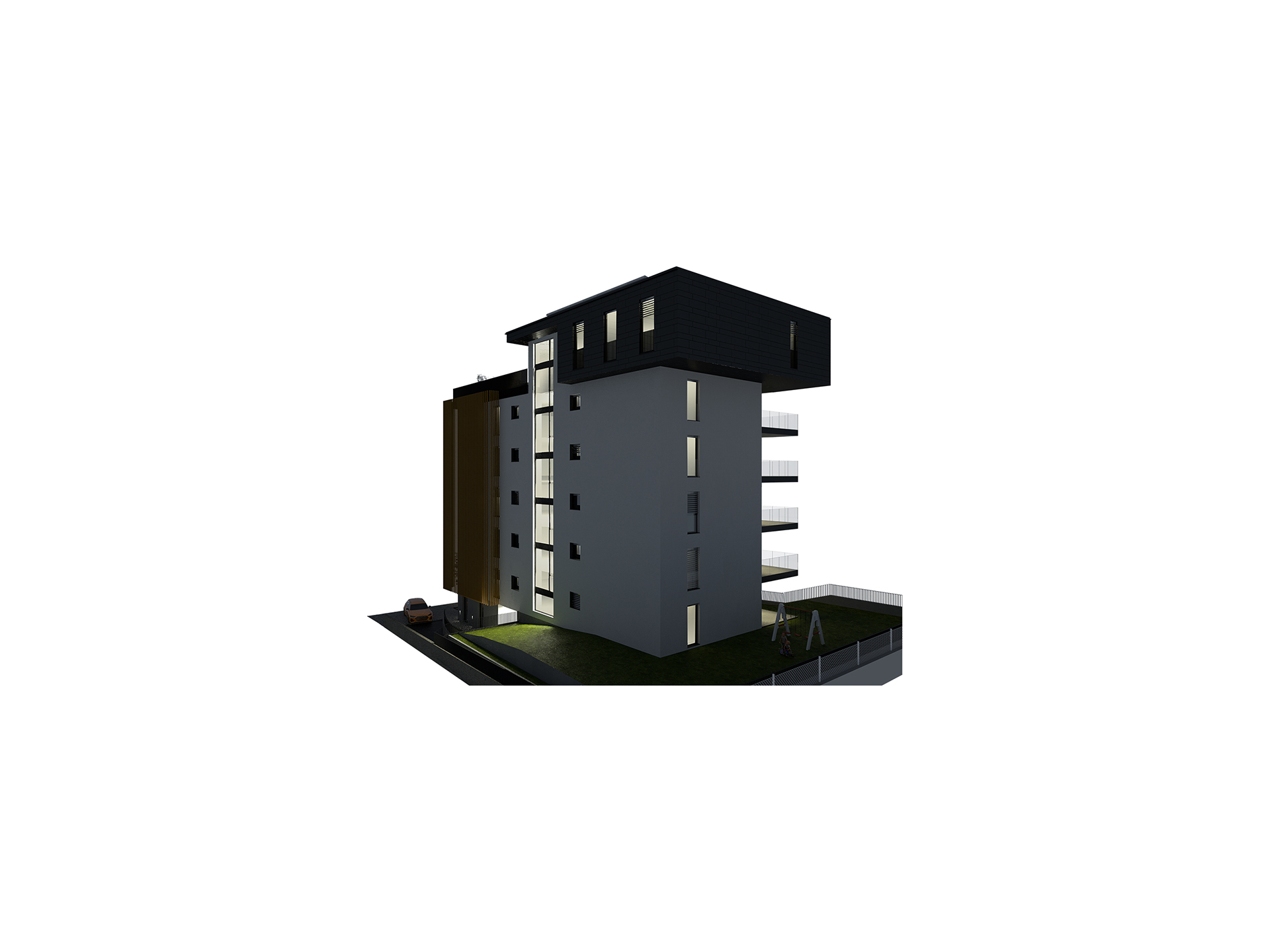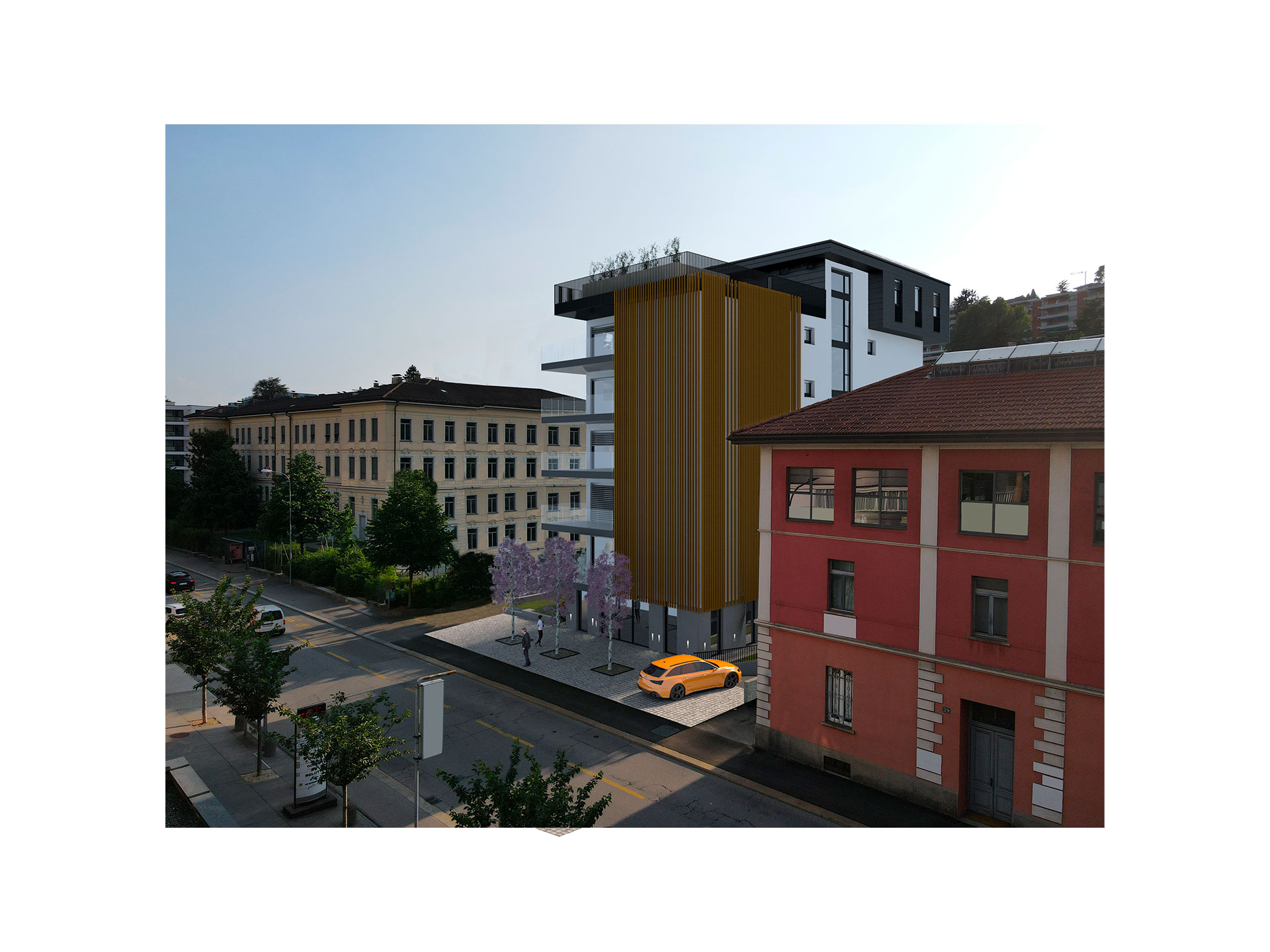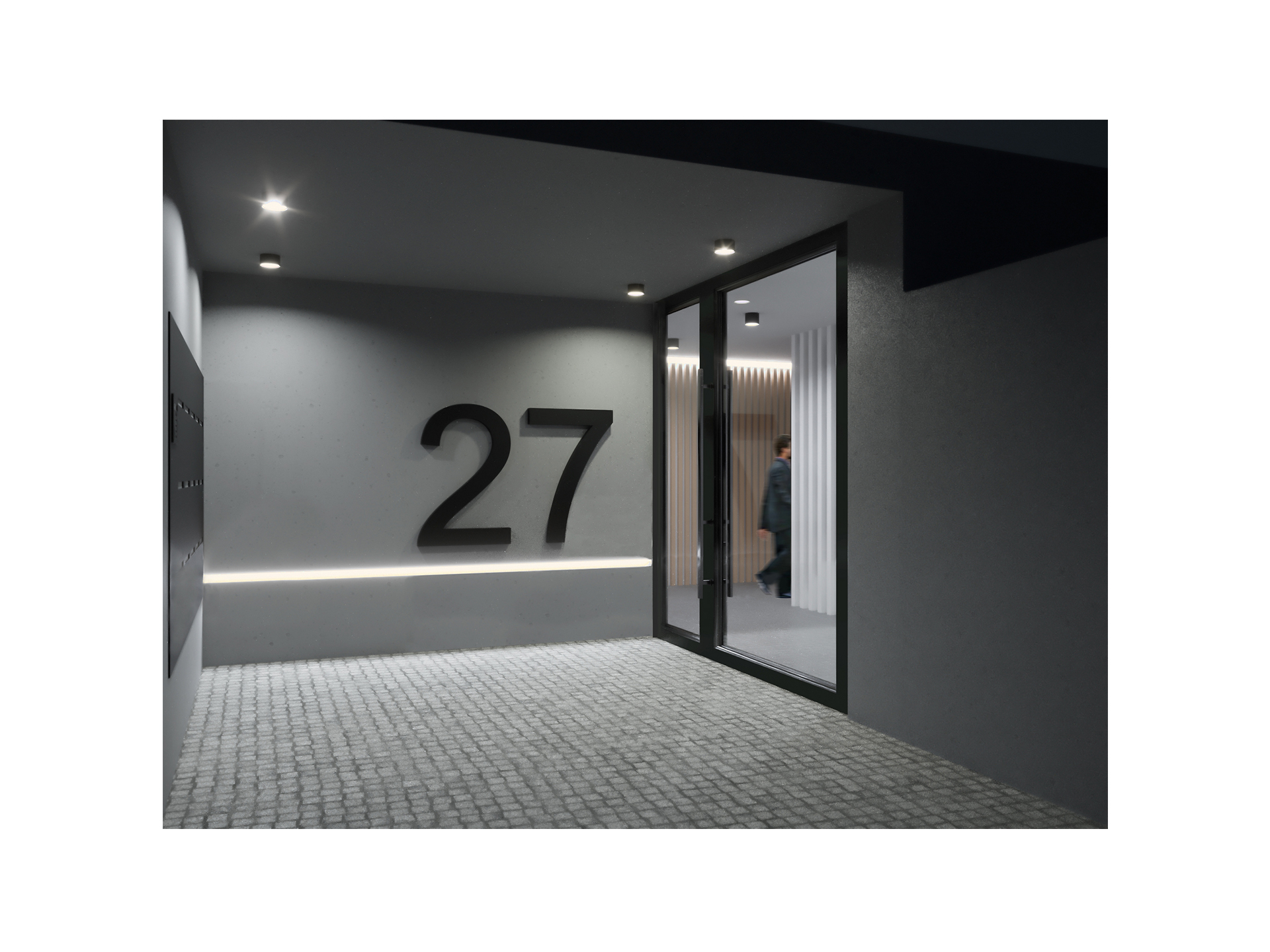 Residenza 27 is located in Lugano in the Molino Nuovo district, just a 10-minute walk from the lake and the historic centre, and it's located in a strategic position due to the presence of all services: from schools to medical centres, from leisure areas to all retail businesses including the Resega Market.
For students it is practical to walk to the prestigious Università della Svizzera Italiana, just across the Cassarate river, while for sports enthusiasts the area is close to the Cornaredo stadium.
The Molino Nuovo district, with its iconic square, is undergoing redevelopment by the municipality of Lugano in order to give it a strong value as a public space and aggregation for the district and the city itself, also providing citizens with a convenient public-private parking.
The decision to build Residenza 27 was made to reconvert an obsolete residential area with the construction of a new energy-sustainable building, which will be Minergie-P certified, offering spaces with high comfort of living combined with refined architecture.
The property overlooks via Trevano and the Molino Nuovo school square, it has an open view of the city and the surrounding mountains and it's easily accessible by all means of transport.
The building has a total of 6 floors above ground and it includes 11 exclusive apartments of various sizes, from 2.5 to 4.5 rooms, whose surfaces are higher than the average of the apartments for rent in the area.
In each apartment there is a column with washing machine and dryer for individual use.
An automated system for managing the external blinds as the sun changes avoids direct irradiation of the apartments which, together with the cooling system and the controlled mechanical ventilation system, guarantees excellent comfort for each living unit. 
Residenza 27 has an underground garage with numerous parking spaces for cars and motorcycles. They are all equipped with sockets for recharging electric vehicles as well as a bicycle parking space. Furthermore a large cellar, equipped with an electricity socket, has been assigned to each apartment. The common areas are completed by the technical rooms and a storage room for strollers and scooters.
Each apartment has spacious terraces designed to guarantee an outdoor living space while maintaining maximum privacy.
In addition, the garden surrounding the building offers a place to relax and a space, equipped as a leisure area, at the complete disposal of the residents.
The design of Residenza 27 was immediately characterized by the choice of quality materials, the use of innovative technologies and energy efficiency. All these things allow to have apartments of great prestige that can offer the highest quality of life to the people who are going to live there.
Come and visit our sample apartments to get more information about Residenza 27,
including rental fees.
Geothermal heat pump
Use of geothermal heat pump that extracts heat from the ground in winter and redistributes it to all of the apartments as a result of the radiant panels
Cooling
During the summer the fresh water from the geothermal probes ensures the cooling of the rooms
Ventilation
Controlled mechanical ventilation, individually adjustable, can also be used for dehumidification
External coat
Very efficient building envelope through "external coat" insulation
Triple glazing
Aluminum windows with triple glazing that guarantee exceptional performance from both a thermal and acoustic point of view
Kitchen furniture
Kitchen furniture & appliances in high energy class
Bathroom furniture
Prestigious bathroom furniture complete with towel warmer, backlit mirror and Gessi taps
Stoneware floors
80x80cm stoneware tile floors
Washer-dryer column
Column installation with washing machine and dryer in each apartment
Photovoltaic system
Photovoltaic system at the service of the common areas
Electric vehicles charging
Charging sockets for electric vehicles in the garage
Green area
Equipped outdoor green area
Home automation
Basic home automation for adjusting the apartment's electrical system