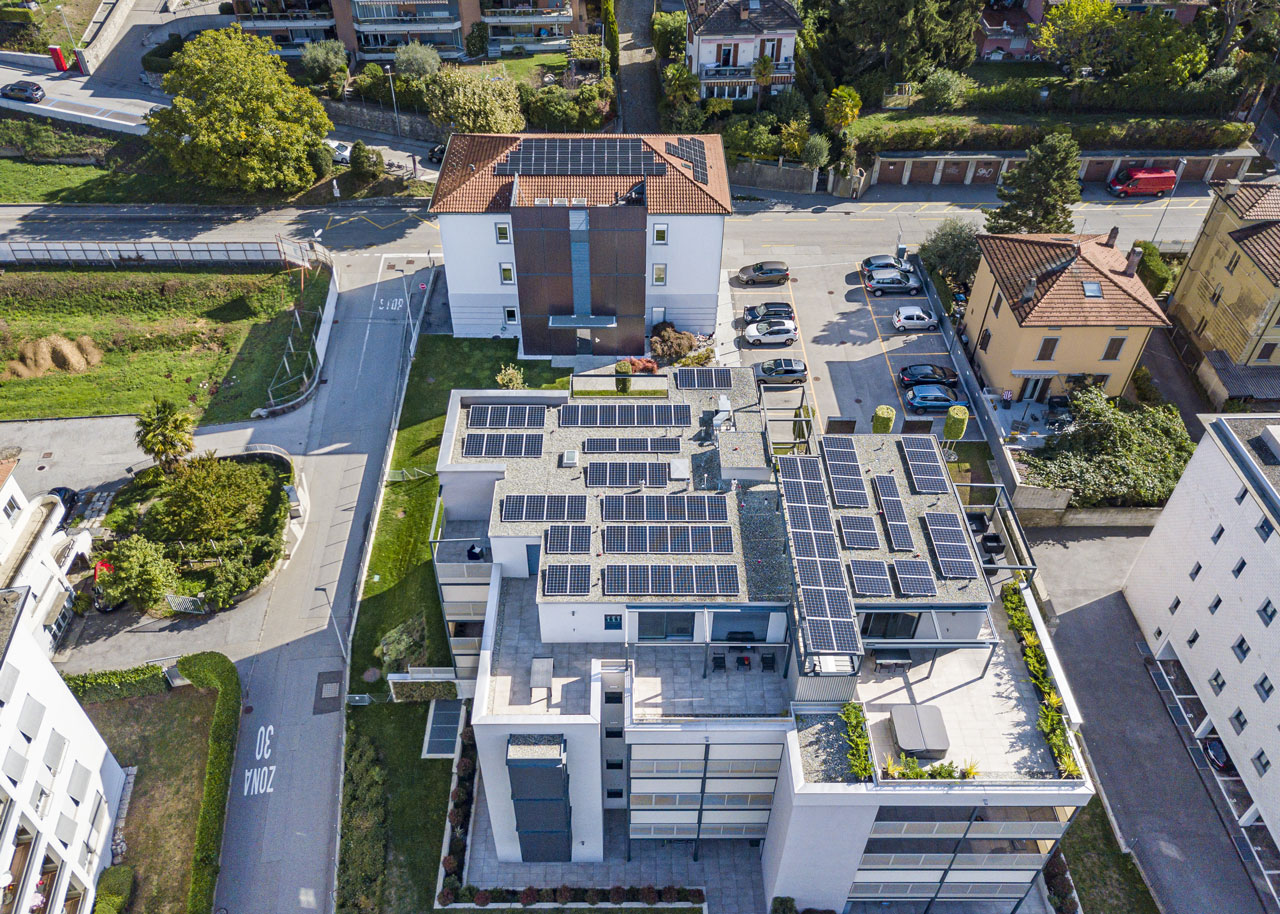 Sustainability-Gallery-06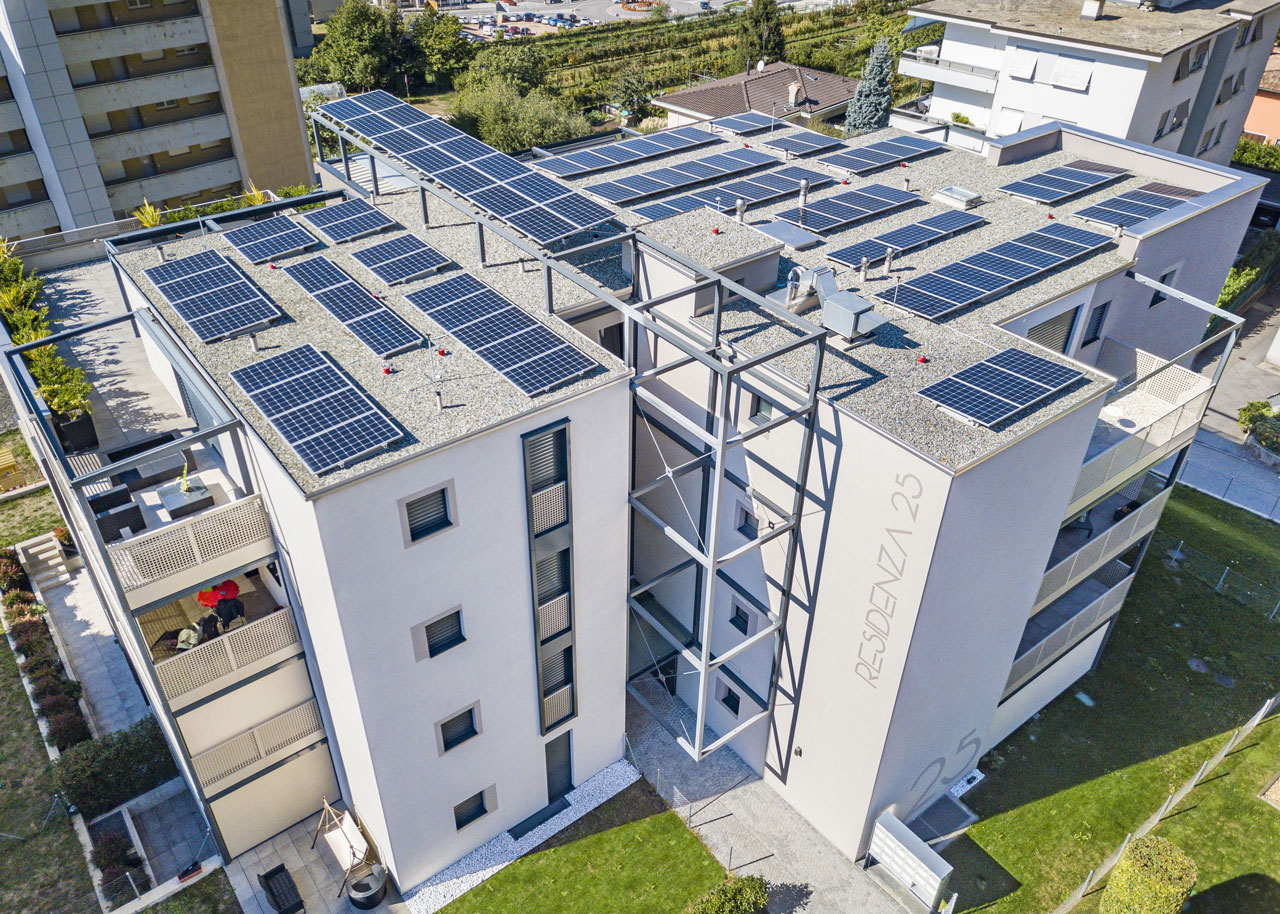 Sustainability-Gallery-09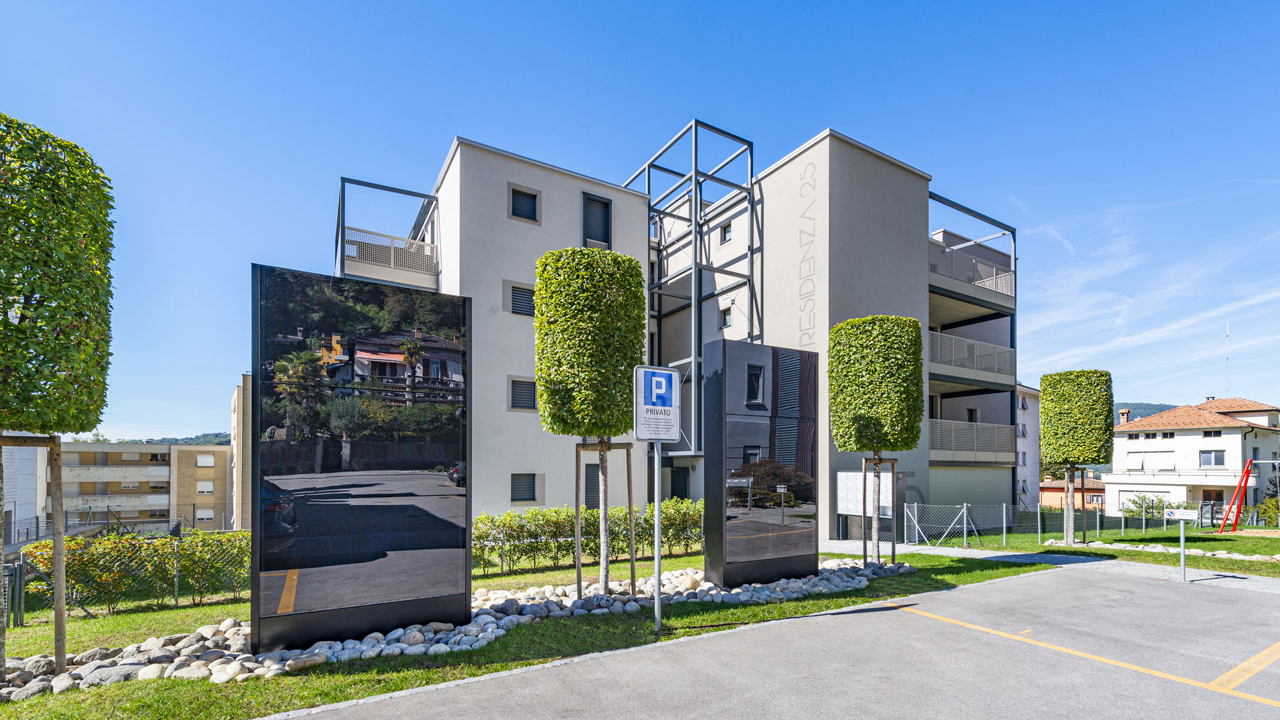 Sustainability-Gallery-00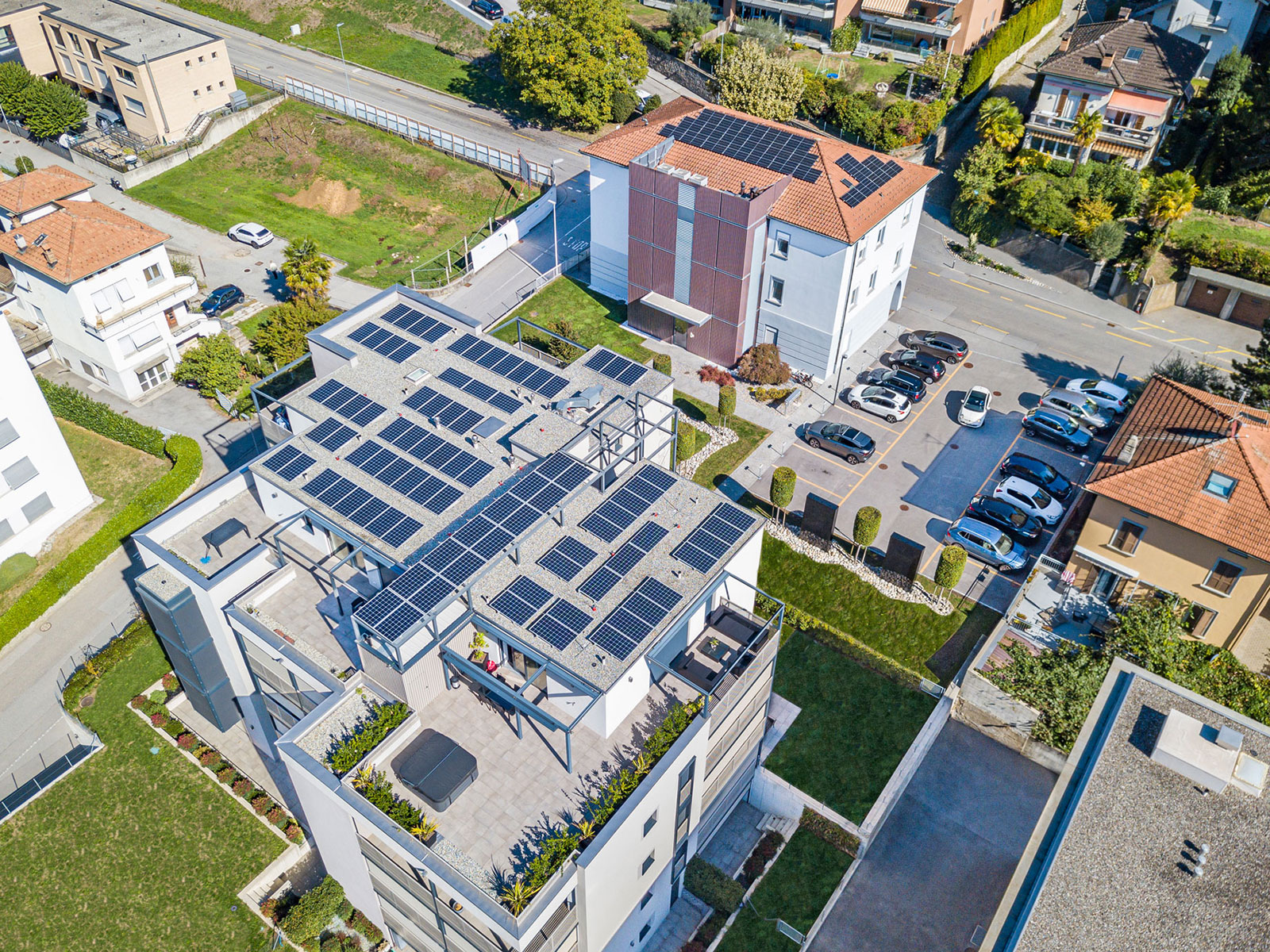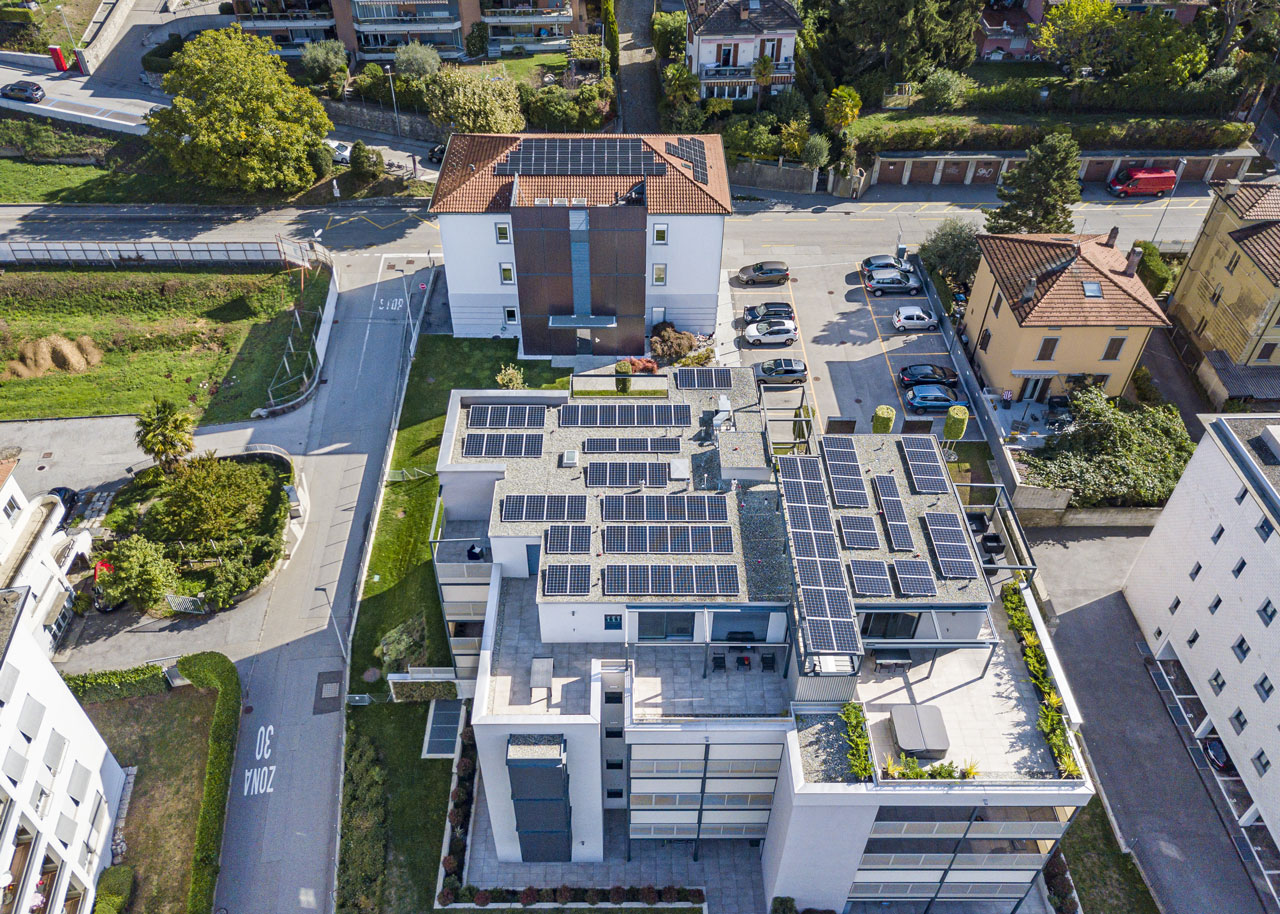 Sustainability-Gallery-06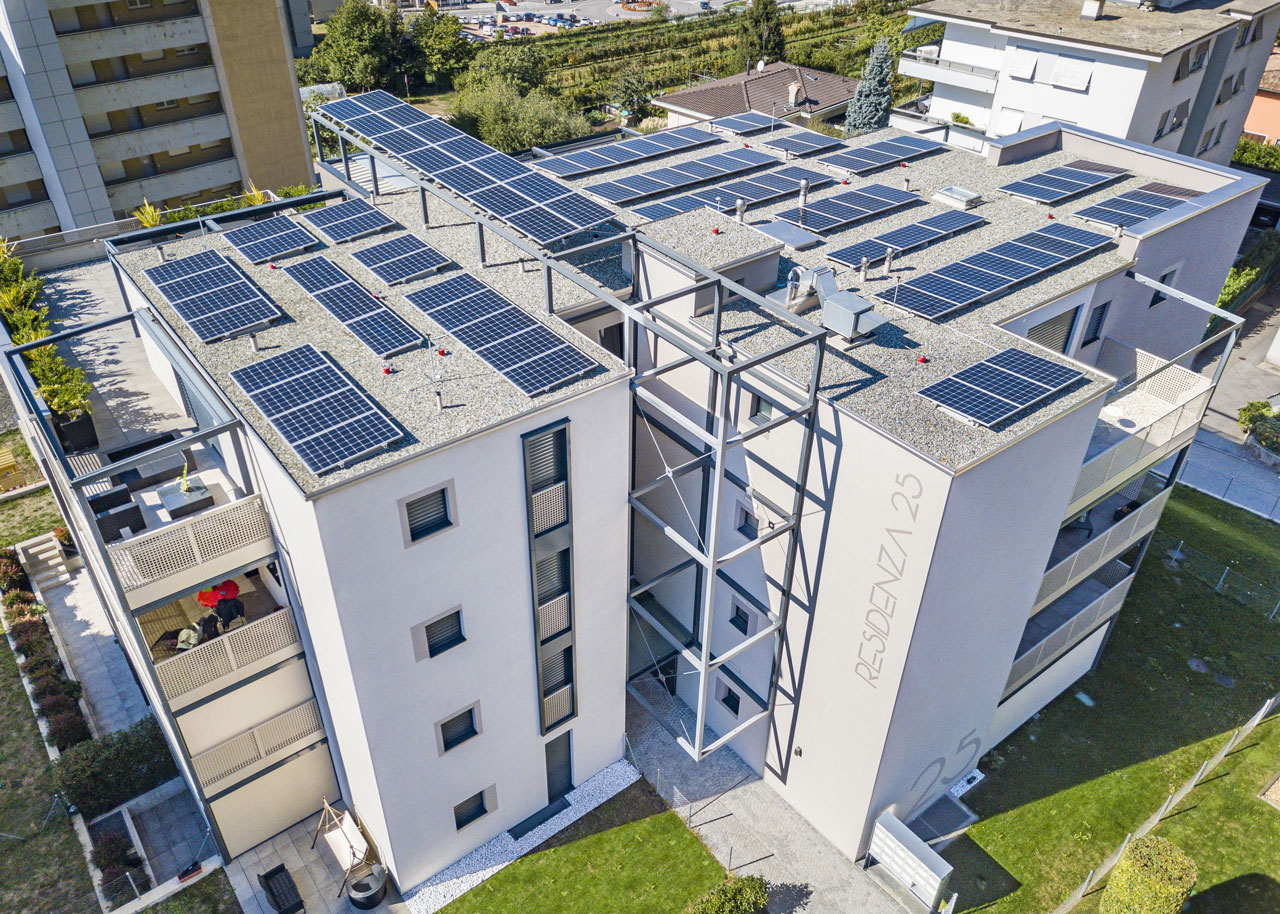 Sustainability-Gallery-09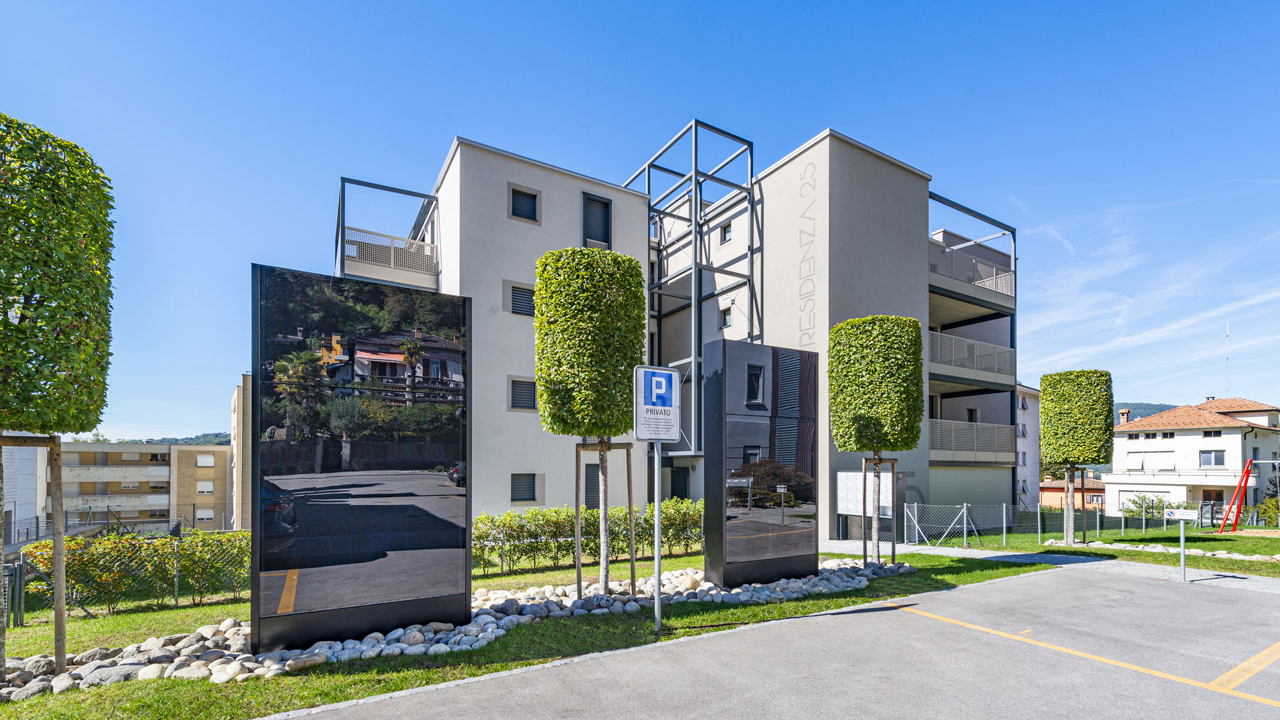 Sustainability-Gallery-00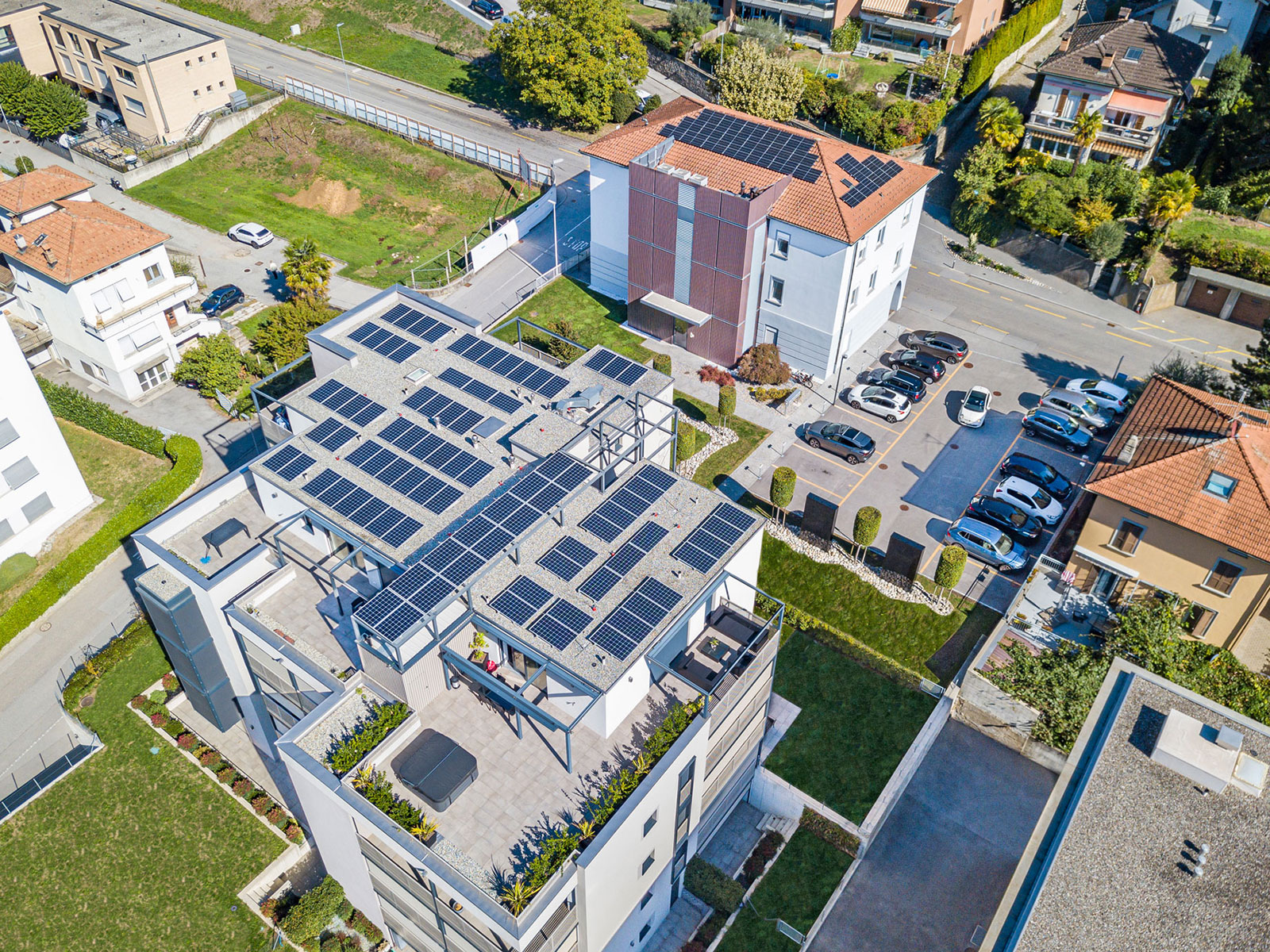 In addition to the photovoltaic system built on the roof of Residenza 25 in Mendrisio, Immo-rail SA installed 2 other photovoltaic systems to further increase the sustainability of its properties during 2022.
The first system was installed on the roof of the commercial building located in via Carlo Pasta 25 in Mendrisio. It has a power of 10.125 kWp and it has panels equipped with the latest generation of optimizers and Solar Edge inverter, capable of improving the overall performance of the system.
The second system was installed in the garden of Residenza 25 and it consists of 2 medium-sized monoliths produced by Dynamo Energies company, with a total power of 3.66 kWp. These 3D photovoltaic machines can increase the density's generated energy by exploiting the height of the structure and they are able to more effectively cover the curve of the daily energy consumption; they are also able to improve their performance in the event of shading thanks to the 2 independent sections of the monolith. Indeed, a solid surface, made up of solar panels, captures much more energy than a flat surface as it can absorb the power of the sun throughout the day. These machines are inspired by nature and in particular by trees: they are the oldest and most efficient solar energy "systems", they are neither two-dimensional nor do they have a single exposure but they collect energy from all directions.